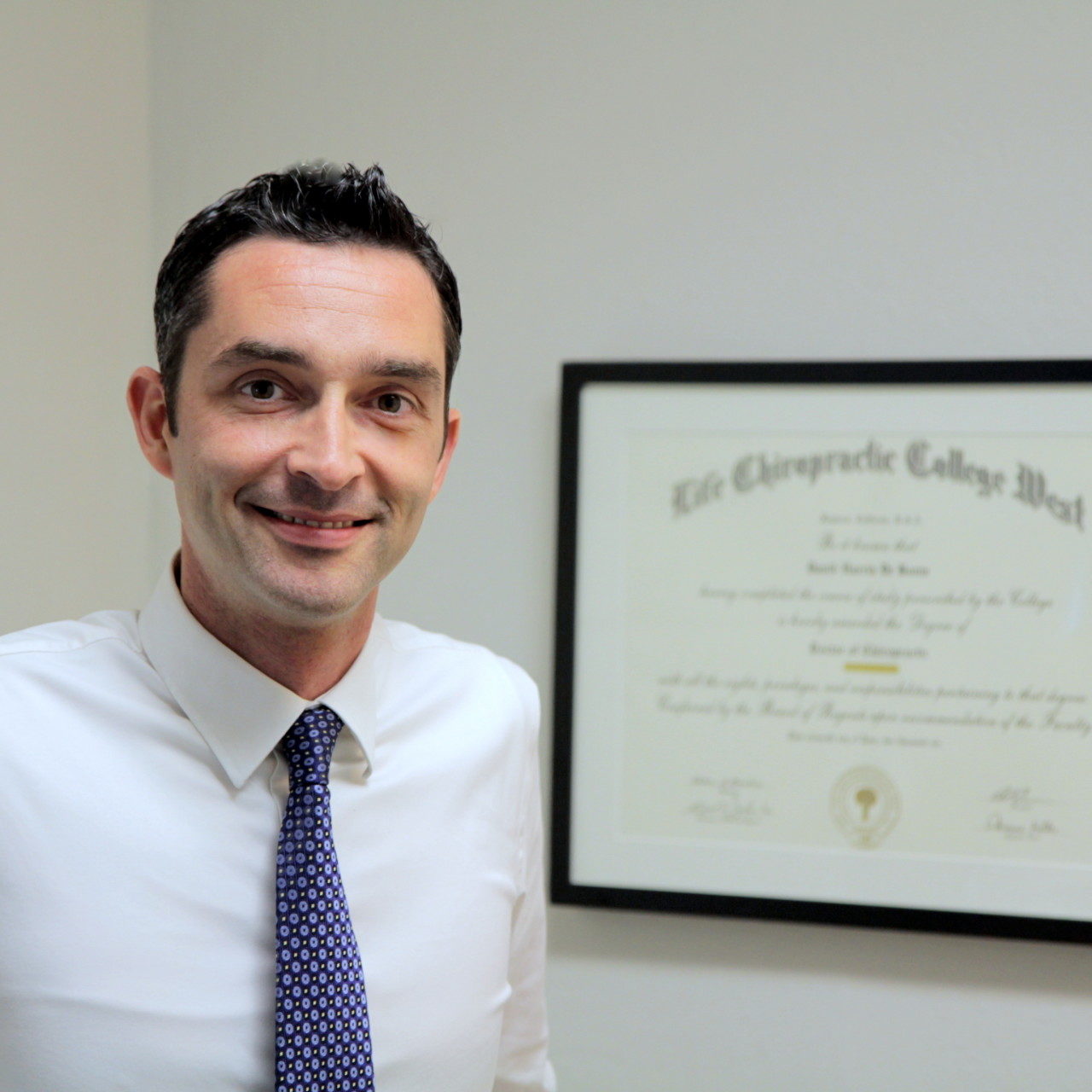 Dr. David De Bonis
Dr. De Bonis is a magna cum laude graduate of Life Chiropractic College West, the recipient of the prestigious Clinical Excellence Citation and the 2015 Opencare Patient Choice Award.  He has been a featured guest lecturer at the University of California, Berkeley, speaking on the role of chiropractic in restoring and maintaing health.
Clinical Interests:
Cervical Subluxation with Otitis Media (Ear Infection)

Neural function and visceral disease

Restoration of normal neural signaling
Dr. De Bonis, his wife and two children have been residents of Pleasanton for more than ten years.
Can chiropractic help people with my problem?
Chiropractic is designed to help you function at your best. Many of the ailments and diseases a person may be dealing with are a result of the slow decline in function of one or more body systems. Chiropractors focus on the integrity of the nervous system, the controlling system of the body. In so, we create an environment where health returns. A state of vibrant health is normal when we can remove the blockages to normal function. In short, the solution to your problem is within you, we help you to bring it out. It's amazing really.
Is chiropractic safe for kids?
Chiropractic for kids is safe and gentle. I have been checked by my chiropractor (my dad) from the day I was born. Likewise, I have checked my own children. Sometimes sleeping babies don't even wake up during an adjustment.